Cyclope
To celebrate the 90th anniversary of Saint-Ouen Habitat Public, the city commissioned a nomadic, urban and experimental project: ODYSSÉE. In the image of the initiatory journey experienced by Ulysses, this project had the ambition to involve the Audonians in the creation of an artistic journey in the public space.
This resulted in a series building facades animations with the inhabitants and in collaboration with institutional and associative partners.
The objective? Enhance the architectural heritage of the Saint-Ouen Habitat housing stock via 6 expeditions organized around different experiences: cargo bike called the Cyclope, Cyclope@StOuen game, photo competition with the Beaux-Arts, gamepads at the 104, etc.
Project
Artistic and initiatory journey
Design
City of Saint-Ouen, Ars Longa
Date
Between June 2013 & June 2014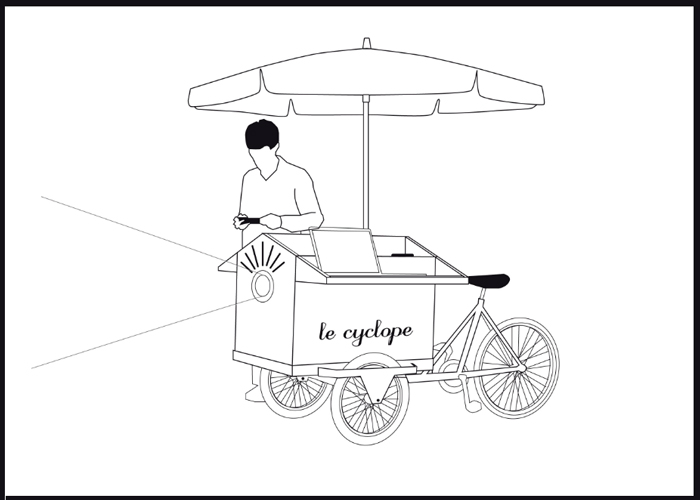 AN ODYSÉE AT SAINT-OUEN is an introductory bicycle tour designed to promote the architectural heritage of Saint-Ouen's building stock. Vincent Guimas